The Benefits of Hiring a Professional Junk Removal Service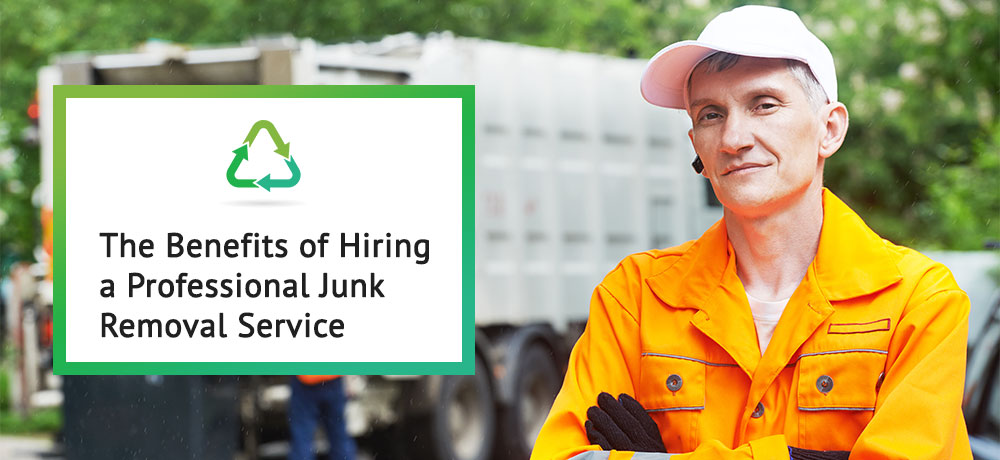 Asset acquisition is a continuous process in any business or home. Unfortunately, it leads to the accumulation of junk in your office or house. For example, you might buy a piano today because your child loves it. What do you do with it when your kid grows up and buys a modern piano? Similarly, your business may require a new, more advanced piece of equipment. What do you do with the old one you have today?
The answer is simple, right? Get rid of the junk. Unfortunately, that can be laborious, time consuming and you might not know where to take it after you remove it from your home or office. To make things easier for you and the environment, the best thing to do is to have an expert remove it for you. Here are the benefits of hiring a professional junk removal service.
Protect Your Family Members from Harm
Junk can be quite harmful to you and your loved ones if you do not handle it properly. For example, mould and mildew can grow on these forgotten items. Handling these items without specialized gloves or masks might lead to allergic reactions. It is important to note that rodents such as mice and snakes may have also made a home in or around your pieces of junk. You need someone who knows how to handle the critters, should they be discovered amongst your junk. Dust is also a big problem when getting rid of discarded materials and dealing with it requires specialized equipment and clothing.
Let Someone Else Do the Heavy Lifting
Junk removal involves the sorting, moving and disposal of clutter. This kind of work is tiresome and it takes a lot of time because each process of junk removal is quite involving. Let someone else do the heavy lifting for you so that you can save your time and energy. Additionally, hiring a professional junk removal service means you do not have to worry about any junk remnants after the job is complete.
Conserve the Environment
The world is in peril because of greenhouse emissions, deforestation, and increased water pollution among other things. Finding a solution to these problems is difficult, but you can play your part as an individual. A junk removal service will recycle your discarded materials. It will also determine the items that are suitable for repurpose and reuse then donate any reusable items. Charities and not-for-profits will be thankful for your donations.
Reducing the Costs Associated With Junk Removal
Doing it on your own means you have to buy the necessary equipment. Additionally, hiring an incompetent firm means you have to spend extra money on contracting another company to do it perfectly. The best thing to do is to contract the right enterprise so the job is done properly the first time. Hire a firm that offers you a reasonable price and provides a free estimate before removal.
Removing junk from your home or office can be a daunting task. Save time, reduce clutter, aid not-for-profit organizations and the environment by hiring a quality junk removal service.
Junk Canada Removal Inc. has everything required to remove junk safely. When it comes to junk removal, they will do everything for you. They will sort through your junk, remove it properly, recycle it and provide a free estimate before they begin any work.
Learn more at www.junkcanada.com
---